How will we start working together?
I offer a free initial discussion/consultation by telephone for about 15 to 20 minutes. We can discuss what issues you are looking to work with and also whether you would like face to face or counselling and therapy online.
This call will give you an opportunity to see if you feel you would like to work with me. By letting me know the issues you are dealing with I can tell you if I can work with you. If not, hopefully I can recommend someone. You can ask me any other questions you have before deciding to proceed or not.
In Counselling and Therapy online, how many sessions do people have?
It is very difficult to say how many sessions and I always suggest starting at six sessions. We can review to see if you wish to continue but if you do wish to continue we will review at regular intervals.
What are the issues that Counselling and Therapy can help people with?
The list is long and varied and over the years I have worked with clients who have issues of:
Feelings of abandonment and rejection as a child.
Anger, Anxiety, Fear, and Loneliness.
Lost in Codependent relationships also reacting aggressively to triggers.
Fear of Rejection, Loss, OCD, Lack of Confidence, and Low Self-esteem.
Issues with Social media, checking the phone, feelings of anxiety, and not feeling good enough.
Self-harm, Trauma, Phobias, and Sexual abuse.
Finding it difficult to cope at work and home due to stress.
How can you help me with my anxiety?
In today's world there is so much to be anxious about and I won't give you a list as it would be as long as your arm. Suffice to say anxiety is rife. If the anxiety you are dealing with is easy to identify then of course talking through it can help enormously.
Talking with a therapist differs from a friend who more often than not will try to help in a practical way. As a therapist I will try to help you see the parts of you that are feeling anxious and where this anxiety stems from and how it has evolved.
Understanding is a first step to holding and containing anxious thoughts and feelings. It is also working with feelings in your physical body the sensations and tensions that tell you this is anxiety.
I can help you to work through them with EFT (Emotional Freedom Techniques) and Matrix Reimprinting. This tool will help you to identify perhaps deeper issues that need to be given some consideration when working with anxiety.
How frequent will the sessions be and how long do they last?
We would schedule a series of weekly sessions at the beginning of our work together.
Zoom Sessions are 60 minute sessions
Face to face 50 minute sessions
How much do you charge?
Online with Zoom £65 per session
London Bridge SE1 or Covent Garden Face to Face £70
Are you qualified?
Certificate in Counselling
Centre for Counselling and Psychotherapy Education
Foundation in Psychosynthesis
Psychosynthesis and Education Trust/University of East London The Trust
Post Graduate Diploma Psychosynthesis
Psychosynthesis and Education Trust/University of East London
History (BA)
Birkbeck, University of London
EFT Levels 1, 2 and 3
Memberships
I am a member of the British Association for Counselling and Psychotherapy (BACP) No. 605456. I abide by their Ethical Framework for Good Practice in Counselling and Psychotherapy. BACP is the professional association for members of the counselling and therapy professions in the UK.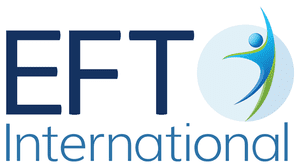 As well as seeing clients in private practice I have also worked with the following organisations:
PET Counselling Service – Part of the Psychosynthesis Trust
London Association for Counselling and Psychotherapy (LACAP)
How can I contact you?
Call: 0794 707 1908
Email: cyndash3@gmail.com