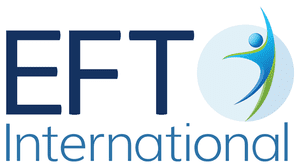 EFT is a technique that is easy to use and its free! EFT is tapping on meridian points the same ones used in acupuncture. Once you know the very basic tapping points you are ready to go. Useful in the moment when you are experiencing feelings of fear, anxiety or sadness or your thoughts are making you feel overwhelmed. A few minutes in a quiet space can help you to centre and ground yourself so that are able to face difficult situations. Not only will it take down your anxiety or fear but oftentimes will give you a different perspective on a situation. Tapping on the meridians helps us to see a bigger picture much like having the blinkers taken off.
Matrix Reimprinting

Matrix Reimprinting is working with EFT but in a more focussed way and is a very helpful tool for working with more painful and traumatic memories. You will have the memory you are working on but the emotional component for example of shame and humiliation will be less or completely gone.

For chronic and difficult issues, I advise seeing a counsellor who uses EFT/Matrix Reimprinting.

View my membership listing on the EFT and Mindfulness Centre website

Make an enquiry

I work with a combination of Psychosynthesis techniques and EFT Central London – Counselling London Bridge SE1 and Counsellor Covent Garden WC2.