Anxiety and fear is an appropriate response to something that could be harmful either physically or emotionally. The list of situations where people are living in anxiety and fear is a long one, from bullying in the workplace, domestic abuse, to countries where bombs are raining down to refugees in tiny boats crossing the English Channel.
But a lot of people I work with live in safe communities hold down a job and have friends and families. Yet the presenting issue is often anxiety and feeling scared. Why would this be?
Anxiety and fear overwhelm
Here is an example of someone who is aware of his anxiety but realised that this was hiding deeper fears. He has an adult rational part of him that knows that he can work through this problem. He is also aware of a part or parts of him that are terrified.
"I received a letter telling me I was being audited. At first, I was fine. But as time went on I found myself getting more and more anxious. It felt that I was slipping into a deeper place of not just anxiety but a very deep fear. What had I done to feel that I had committed a serious crime? I felt like a little child that had no one to protect him. I really was on my own and no one was going to help me.
Somewhere in my mind, I know the depth of despair was not comparable to what had triggered this. In more rational moments I knew I had an accountant to help me and I have money. So what was the problem here? The problem was I felt that I was drowning and the panic was trying to keep my head above water. Not only that I realised I felt raw inside like someone had been scraping the inside of my body. The feeling was horrendous. This was deep anxiety and fear and I had no escape".
Does this sound like something that happens to you? In a way, this experience has shone a torchlight into this person's psyche. It has shown that there is a part that as a child felt deeply unprotected and fearful. As uncomfortable and frightening as this is it is also an opportunity to reconnect with this young part and reclaim it.
A secure base
Secure early attachment is the foundation on which we build our emotional lives.
As adults, we know the stresses and strains of life but as children, we have no idea what our parents are struggling with. If our parents were struggling with unprocessed trauma or addiction they were not fully available to us. We felt invisible, not important, rejected, abandoned. These feelings have a huge impact on our self-esteem and confidence. As children, we cannot understand these feelings and so push them down in order to survive our childhood the best way we can. How many of us tried to make our parents happy, tried to be good, suppressed our joy and excitement because we could see it was not welcome.
I have also worked with people who have lived a privileged life but have trouble connecting with others. People other than their parents looked after them as children. They were sent to boarding school or their parents had. They did not experience what they needed as babies and children which was unconditional love and acceptance.
The vaccum that is left is challenging to work with but not impossible.
How do I work with my anxiety and fear?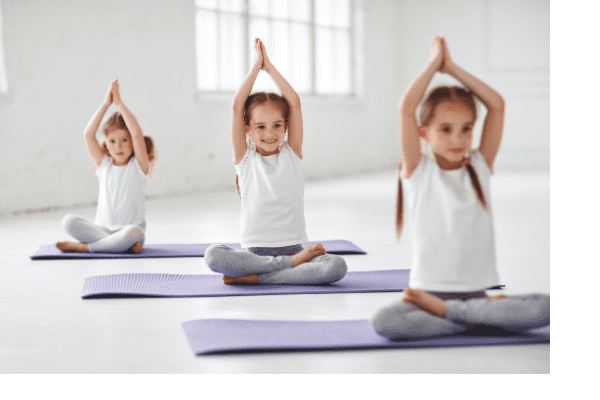 Working with a counsellor or therapist can be very helpful and supportive if your anxiety is overwhelming and debilitating. Working with a professional also means that they will understand where the anxiety stems from and be able to guide you. They can help you to understand that what happened to you resulted in the beliefs you have about yourself.
If your anxiety is something that you can usually work with then just practice of being aware of the anxiety or worry or fear. Feeling where you hold that in your physical body. Does your breathing become shallow? A deep breath may feel uncomfortable.
Breath. See how far you can take oxygen into your lungs.
Feel the different tensions, sensations, or pressure in your chest or stomach.
Feel the tension in your arms and legs or your neck.
How is your head feeling?
By paying attention to your body and connecting with how you are feeling is the start of calming down the anxiety.
Imagine that anxiety is a part of yourself. Tell yourself, it's okay, I'm here, it's okay.
If this is difficult then think of the most beautiful or peaceful place you have been to.
It could even be your back garden or someone you really feel safe with. Put yourself there and see how that feels.
Think of all the things you worry about or have worried about in the past. How many ended up as bad as you thought? Perhaps a few but the vast majority did not even happen.
The way I work
I work with a combination of Psychosynthesis counselling and EFT or tapping. Working towards understanding where your anxiety comes from and connecting physically by tapping on acupuncture points on your body. I work this way because it is the two things that I found the most useful to me. Psychosynthesis can give you a framework within which to work and EFT can help you connect the mind and the body.
In the past, you may NOT have considered seeing a therapist. But these are very trying times and it may be that other issues have emerged and everything has become overwhelming. Online Counselling/Online therapy may be something you would consider now.
Choose a counsellor or therapist who is registered with BACP as you can be assured that they continue their professional education and are insured.
I offer short-term counselling of six sessions in order that people can gain some relief and insight.
If you are struggling what can be really useful is 6 sessions of using EFT a tapping technique that is something you can use at times of anxiety, worry, and stress.
I do recommend short-term work and using EFT if employment is insecure at the moment.
Disclaimer: These links are being provided as a convenience and for informational purposes only; they do not constitute an endorsement or an approval by Cynthia Rao Counselling.