Cynthia Rao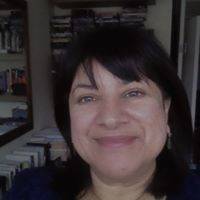 My interest in counselling therapy started 30 years ago with my own personal search to questions I had about my life. I made a conscious decision to pursue, whatever it took, to be able to live my life in peace with myself and those around me.
After many years of trying everything from counselling training to Life Training workshops to rebirthing I discovered a book that had been sitting on my bookshelf for at least 10 years. Psychosynthesis: The Elements and Beyond by Will Parfitt. This led to the Psychosynthesis Trust in London Bridge and a five day workshop called Essentials. I then went on to train as a counsellor on the post-graduate course.
I only work with counselling techniques that work for me and that I use and believe in. I could never practice counselling from a text book.
I have tried many different techniques over the years and have enrolled in many workshops and trainings. The therapies that have had the biggest impact on me personally have been Psychosynthesis, EFT (Emotional Freedom Techniques) and Matrix Reimprinting. It is because I know and have seen time and again the effectiveness of these therapies (both personally and professionally) that I use them in my practice.
Qualifications
Certificate in Counselling
Centre for Counselling and Psychotherapy Education
Foundation in Psychosynthesis
Psychosynthesis and Education Trust/University of East London The Trust
Post Graduate Diploma Psychosynthesis
Psychosynthesis and Education Trust/University of East London
History (BA)
Birkbeck, University of London
EFT Levels 1, 2 and 3
Memberships
I am a member of the British Association for Counselling and Psychotherapy (BACP) No. 605456 and abide by their Ethical Framework for Good Practice in Counselling and Psychotherapy.
As well as seeing clients in private practice I have also worked with the following organisations:
PET Counselling Service – Part of the Psychosynthesis Trust
London Association for Counselling and Psychotherapy (LACAP)
Contact me
Like nearly 100% of counsellors my motivation is helping people. Only by having an open conversation will you know if I can do that. If not, then I might be able to signpost you on. If I can, great and we can proceed. Either way that first conversation come at no cost and with no obligation. You can either call or email me